PRESENTATION OF RUNNING ANKLE SOCKS LIGHT ONE
Technical socks. Without seams, it brings you a better maintain and an optimum comfort.
There is a great support of the plantar aponeuvrosis. The Heel and tiptoes area are reinforced.
The FRONT AIR system assures a better ventilation on the top of the foot.
TECHNICAL FEATURES : 
[row]
[span size="6"]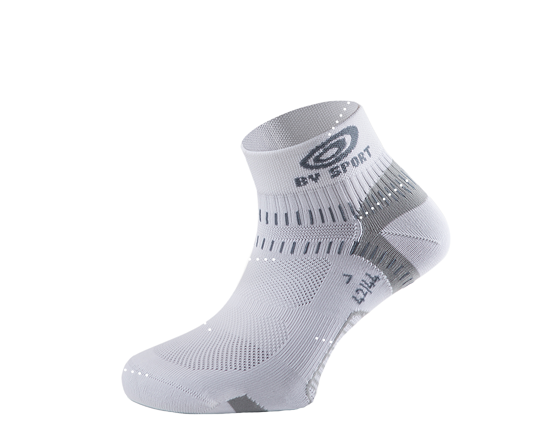 [/span][span size="6"]
Y-SPORT System

Protect nerves, tendons.

Wide border

Helps prevent tightness whilst maintaining blood flow

Airgon


Light mesh. Optimal Foot ventilation

Stabil Effect


Strong support band. Adapted support to the tip of the foot.

Flat seam

Optimal comfort
[/span]
[/row]
MANUFACTURING ORIGIN : TURKEY
COMPOSITION : 97% POLYAMIDE / 3% ELASTHANNE