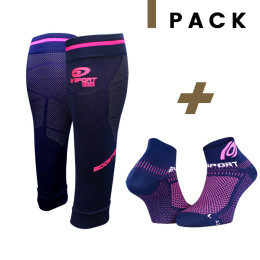 S
S+
M
M+
L+
36/38
39/41
42/44
507532-defaultCombination
6539e8507f395
6547faecb7821
6547fb0892035
6547feccc25a7
6547feda50876
6547feda6f994
654a1df72e63d
654c99741c0e7
6553b74b107fd
See the product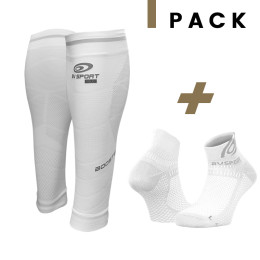 Located in Saint-Etienne, just a few minutes from the GEOFFROY GUICHARD Stadium, our production unit manufactures all of our contention/compression ranges, our range of "made in France" socks and our Booster arm sleeves. These product ranges meet rigorous specifications defined by our research and development centre in collaboration with sports doctors from clinical investigation centres and our textile engineers.
Our compression/restraint ranges are designed on circular knitting machines. This manufacturing technique allows us to control the pressure applied and to cut the most precise sizes. In addition, our production unit complies with a quality system that ensures total traceability for optimal quality and manufacturing follow-up. Read more
#iusebooster
suivez-nous sur instagram
BV SPORT, FRENCH BRAND,
SPECIALIST IN COMPRESSION PRODUCTS.
French leader for more than 20 years in the compression clothing market for amateur and professional athletes, we put our know-how and expertise at the service of the most demanding sports. Our years of scientific research, our patents of invention and our various collaborations with the technical and medical staffs of professional federations and clubs allow us to offer effective products, quality and suitable for all athletes and all sports: compression sleeve, shorts, t-shirts, socks, accessories.
A PRODUCTION, MADE IN SAINT-ETIENNE
Located in Saint-Etienne, a few minutes from the Stade GEOFFROY GUICHARD, our production unit manufactures all the compression/compression ranges such as the compression sleeve, the compression sock, the recovery sock, our "Made in France" socks for running, trail running, football, cycling, but also our Booster arm cuffs. These product lines meet the rigorous specifications defined by our research and development centre in collaboration with sports doctors, clinical investigation centres and textile engineers.
RIGHT PRODUCTS FOR ALL SPORTS
Whether you are an amateur or professional athlete, man or woman, compression products are a real asset to improve your performance, whatever your sport of choice :
Team sports (football, basketball, handball, volley-ball ou rugby)

Tennis

Triathlon

Cycling

Trail

Running

Hiking

Skiing
In addition, wearing compression garments during exercise promotes the circulation of oxygenated blood and limits the production of toxins. Thus, you improve your recovery capacity and you no longer dread the appearance of aches and pains or the feeling of heavy legs after training or competition.
Finally, our range of compression garments made in France increases the protection of your muscle fibres, which eliminates the risk of injury.
Beyond the practice of a sport, wearing compression socks gives you extra comfort during a long journey in a seated position, such as a train or plane journey.
A WIDE RANGE OF PRODUCTS AND COLOURS
Our team of specialists has developed a wide range of compression products to offer you unparalleled comfort when practicing your favorite sport :
Compression sleeves 

Arm sleeves 

Women's sport bra, tank tops and leggings 

Compression socks, sports socks and recovery socks 
Shorts
Men's Running Boxers Specially Designed for Sweating

Short sleeves and long sleeves t-shirts 
Trifunction combinations for triathlon practice
And don't forget the essential accessories to protect you from the vagaries of the weather and to practice your sport in optimal conditions, such as our sports scarves or our head accessories: headbands, caps, visors and hats.
In addition to improving your performance and promoting rapid recovery, our compression and support products ensure a unique look for your training and competition.
Black and white are no longer the only options available to you. Part of our clothing range is available in unique and original colours:
Turquoise blue, indigo blue or khaki green for our Booster Elite EVO2 compression sleeves
Pink, green, blue or yellow for our women's clothing
Read more