Step n°3 : June 9th, 2018 from "Trapper Creek" to "Petersville" (60 km):
During this third day,

Marcos received some supports

on the road from people supporting

the bone marrow cause. 

Support, an important factor in the success of this challenge
With this sunny weather,

Marcos Yanez was in better shape

than the previous days.

"The body adapts to the environment and to effort"

he said. 

Marcos in the forest between Trapper Creek and Petersville
At around 15 kilometers of Petersville, supports were not able to follow Marcos Yanez anymore. Accordingly, his team and he had to finish this stage alone. 
Step n°4: June 10th,2018 from "Triple Lake" to "Healy" through "Denali" (46 km) :
The fourth step was high in emotions. Indeed, the race began in Denali - one of the most mythic North American National Park. But, the most striking was the special guest: Christy Youngblood. She ran again for the first time since she overcame her cancer one year and half ago.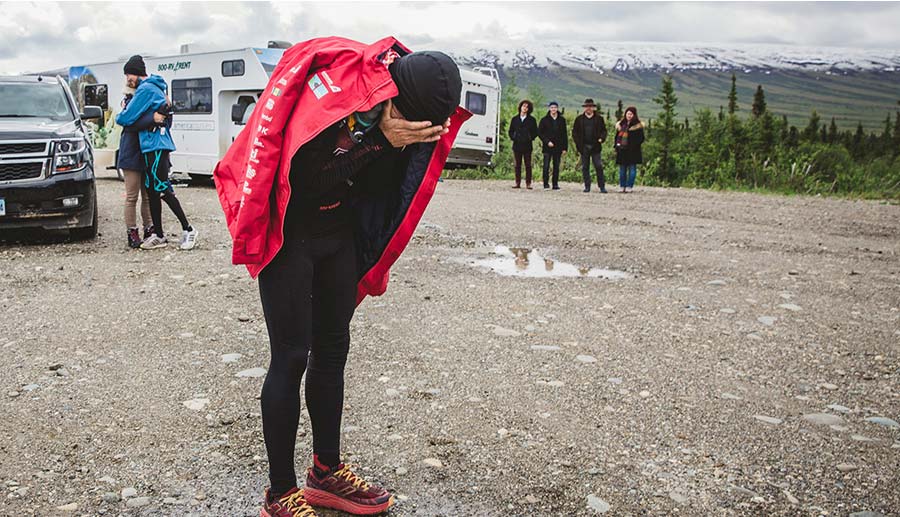 The fatigue begins to be felt for Marcos.
During the fourth day, Marcos Yanez was more and more suffering from tiredness. Preparation is crucial when you are about to run 300 kilometres in only 5 days. 
His daily equipment was composed of:
-          Specific shoes for trail
-          Compression products (BV SPORT) to reduce muscular fatigue
-          Thermic T-shirt (BV SPORT)
-          Raincoat
-          Gloves and winter hat 
Step n°5 – June 11th,2018 from "Healy" to the expected "Magic Bus" (45km) :
The last step was marked by the arrival at Magic Bus.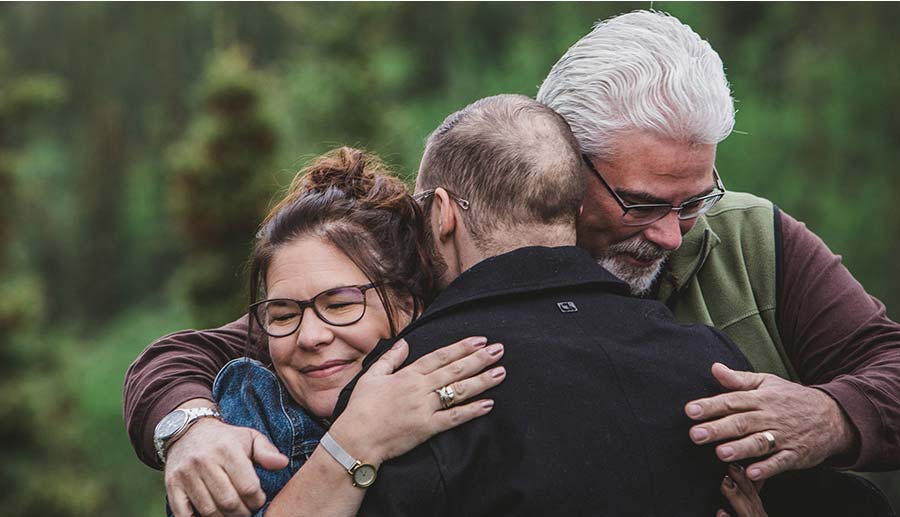 The first meeting between Sandra Hinton (donor) and Jonathan Leon (receiver)
Indeed, Sandra Hinton and Jonathan Leon met for the first time since Jonathan received Sandra's bone marrow donation.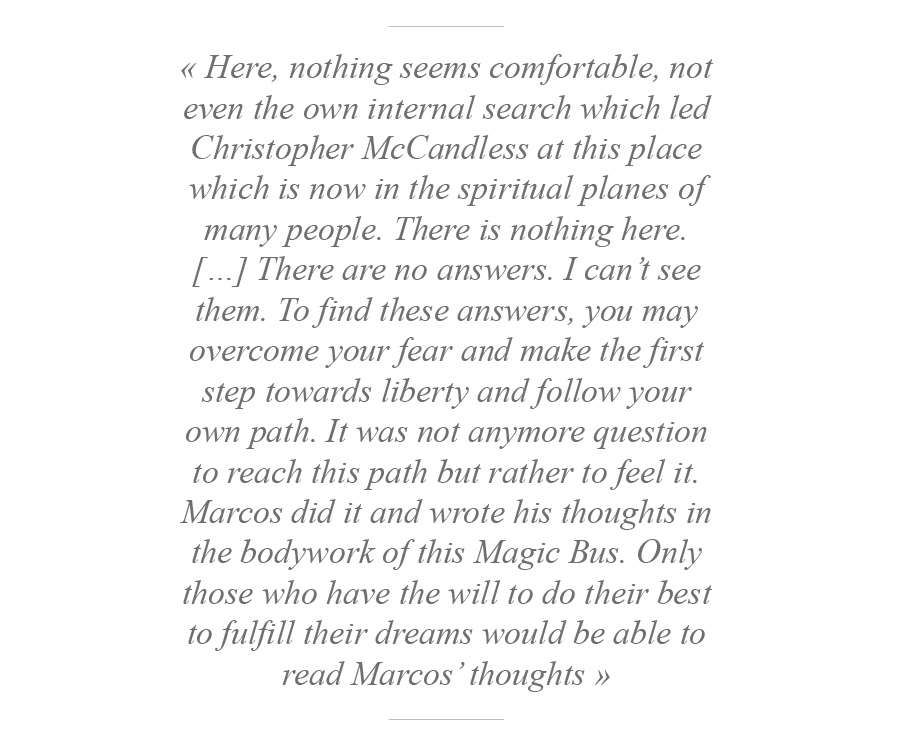 OBJECTIVES

 :

Through this experience and the hashtag #Runforleucemia, Marcos Yanez wanted to send a clear and strong message: the importance to combine sport and solidarity to sensitize people to the bone marrow donation. Leukemia affects more than 50,000 people around the world each year.

His main goal is to make the world aware of the importance of bone marrow donation. To achieve this goal, he attaches great importance to telling true stories of daily fights and struggles against leukemia. These stories played an inspiring role in Marcos' attempting to reach the finishing line in Alaska. Donors have a real and crucial role to play in the healing process.
However, the probability to find a compatible donor for a leukemia patient is lower than for others illness. That is why, the only way to increase survival chances of people suffering from leukemia is to raise the number of potential donors.
BV SPORT is really proud to be the sponsor of this run and this magnificent initiative. 

BV SPORT partner of the adventure #Runforleucemia in Alaska
By waiting the movie on Marcos Yanez's experience, you can remember the story of his wonderful adventure on this page :  http://runforleucemia.com/noticias.php
Marcos Yanez hopes to achieve 3,000 new bone marrow donors. If you are interessed by the projet, you can find all the information on 
http://runforleucemia.com/index.php

 (anglais)
Travel Chronicle
 : Magec Montesdeoca
Pics : Marcos Cabrera (@Marcoscabrerafotografo)