TECHNICAL TOPS RTECH PRESENTATION
The compression RTECH textile range is manufactured from a new innovative fiber : Dryarn
This Dryarn polypropylene microfiber is naturraly hydrophobic. It dries quickly. This microfiber improves the thermic exchange which allows a better body temperature regulation. The micro fiber is also resistant, light, comfortable.
During the effort, muscles of the upper body, pelvis and the thigh are submited to venous and biomechanical constraints. The original structure of the RTECH textile compression range is specifically suitable to the sport practice.  It is composed with different meshs and several levels of support which are placed on main muscles group.
The RTECH range enhances the muscles tonicity of those which are the most solicited during effort. It also allows to reduce vibrations, optimises performance with an optimal freedom movement.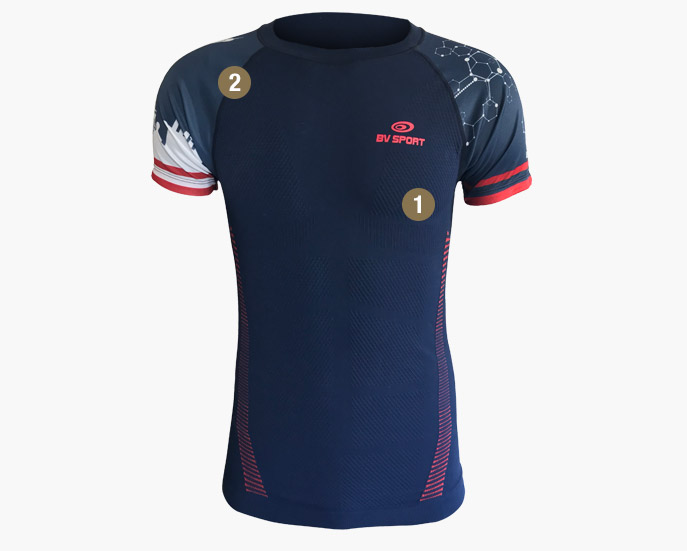 Optimal muscle support
Reduces vibrations and oscillations.
Flat seam
For maximum comfort
I choose my size