PRESENTATION OF THE TRAIL STX EVO ANKLE SOCKS - COLLECTOR EDITION
Technical sock, comfortable, resistant, and ultra reinforced. It has cushioning at the heel and tip in FRICTION FREE.
Its high stem provides additional support for the ankle and a significant protection during the practice of trail/running in extreme conditions.
The wide side edge seamless provides a very good maintenance and comfort. The sole is reinforced to improve the maintenance of the plantar fascia.
The AIRGON system provides better ventilation on the top of the foot. Lightened knitting at the bending point facilitates movement of the foot.
Composition
72% Polyamide - 23% Polyester - 5% Elastane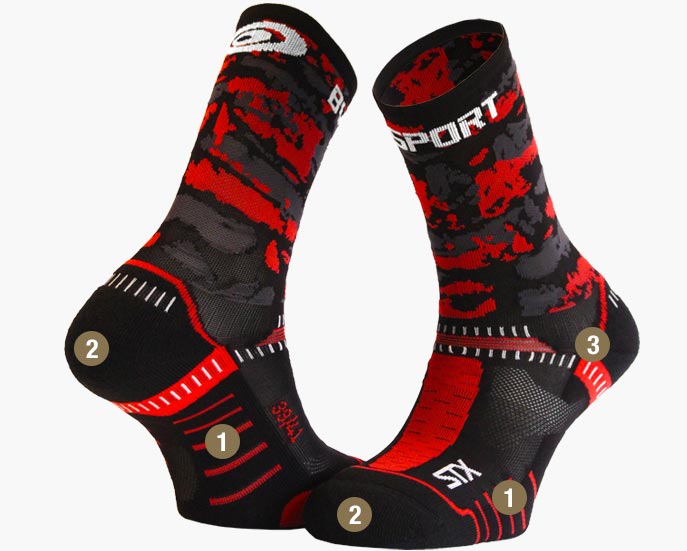 Anti-friction
Made with Friction Free, the STX EVO limits blisters and prevents chafing.
Protect + heel & toe
Designed with a Friction Free loop, its reinforced areas protect the heel and the point and improves comfort during the effort.
Flat seam
Maximum comfort
Asymetric
This pair of socks has a right and a left side.