PRESENTATION OF THE ANKLE RUNNING SOCKS LIGHT ONE ULTRA LOW CUT
The ankle socks Light One sock is light, technical and ventilated.
The AIRGON lightened mesh allows optimal ventilation and evacuation of perspiration towards the outside.
The Y-SPORT system provides protection for nerves and tendons.
The STABIL EFFECT stabilizing band ensures a secure fit of the forefoot and the flat seam provides a feeling of maximum comfort.
Anatomical respect thanks to his right foot and left foot.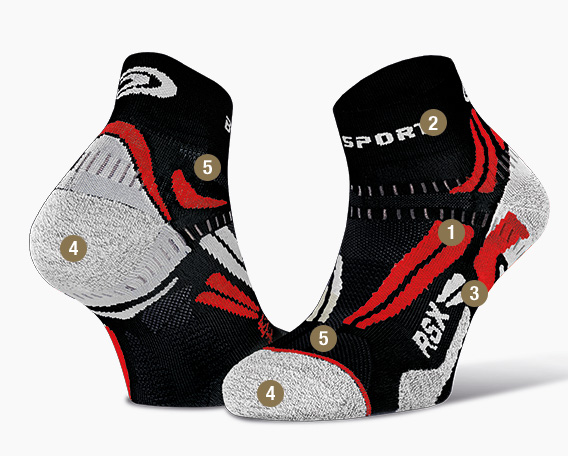 Y-Sport System
Protect nerves and tendons.
Airgon mesh
Lightweight mesh for optimal foot ventilation.
Stabil effect
Stabilization strip at the front of the foot.
Ultra short
Flat seam
For optimal comfort