Composition
Shorts : 90% Polyester - 10% ElastaneMesh: 89% Polyester - 11% ElastaneOuter Waistband: 90% Polyamide - 10% ElastaneInner Waistband: 82% Polyamide - 18% Elastane
Washing process
Cold wash in washing machine (30° max) / Dryer forbidden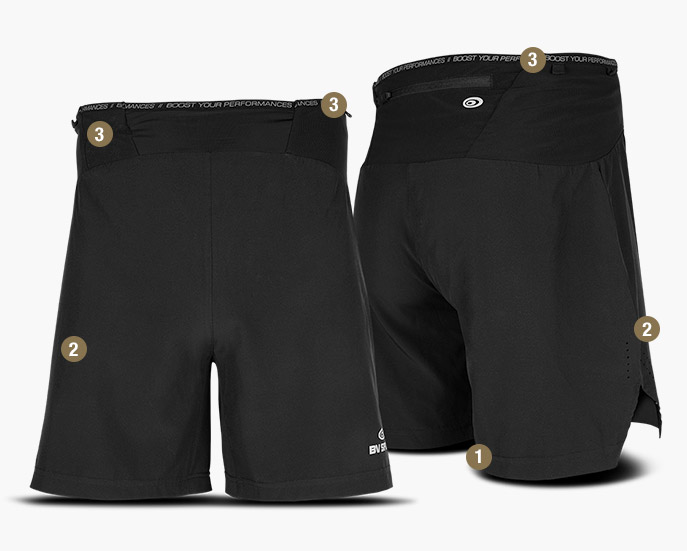 Feel good
Technique : Ultra-flexible and light material.
Action : Adapts to your every move.
Benefits : Offers optimal freedom of movement.
Ventilated areas
Technique : Ventilation of the mesh in strategic areas (crotch and sides).
Action : Improves ventilation.
Benefits : Effectively evacuates perspiration to the outside.
Technical belt
Technique : Wide elastic waistband with morphological curvature and pockets (2 elastic pockets and a zipped back pocket).
Action : Allows you to have your trail-running equipment at hand.
Benefits : Optimal comfort while running and allows you to store your trail-running accessories such as a 150ml flask, a cell phone, keys, sports cuffs, winter gloves...