The yellow compression arm sleeve has to be worn during the effort.
It was conceived to assure a muscular support. The vibrations are reduced without affecting the freedom of movement.

By using the BONES fiber, the arm band allows a maximal evacuation of sweat.
BONES fiber is a high-tech innovative fiber containing a trabecular bone shape.

This fiber improves the thermic exchange, it is 3 times more efficient than cotton and 2 times more efficient than classic polyamides.

The sweat is quickly transferred to the outside of the textile allowing a better regulation of the body temperature.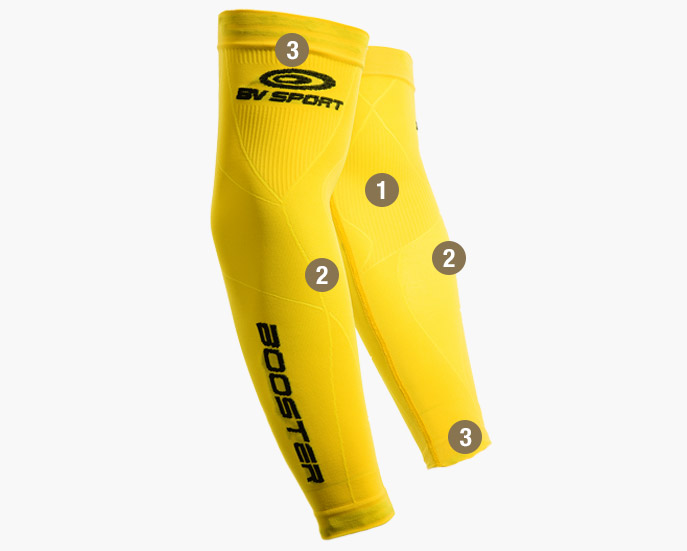 Morphotech Technology
Improve breathability and sweat removal
Zones aérées Airgon
Améliorent la respirabilité et favorisent l'évacuation de la transpiration.
Flat seams
For optimal confort
I choose my size