This orange ARX arm sleeve is to use during the effort.
It is designed to ensure muscle retention. The vibrations are reduced while leaving you an optimal freedom of movement.
The use of "Bones FIBER" fiber allows maximum evacuation of sweat.
Bones FIBER is an innovative high-tech fiber with a trabecular bone-shaped section.
This fiber improves heat exchange, it is 3 times more effective than cotton and 2 more than conventional polyamides.
The sweat collected on the skin is transferred ultra rapidly to the outside of the tissue which allows a better regulation of the body temperature.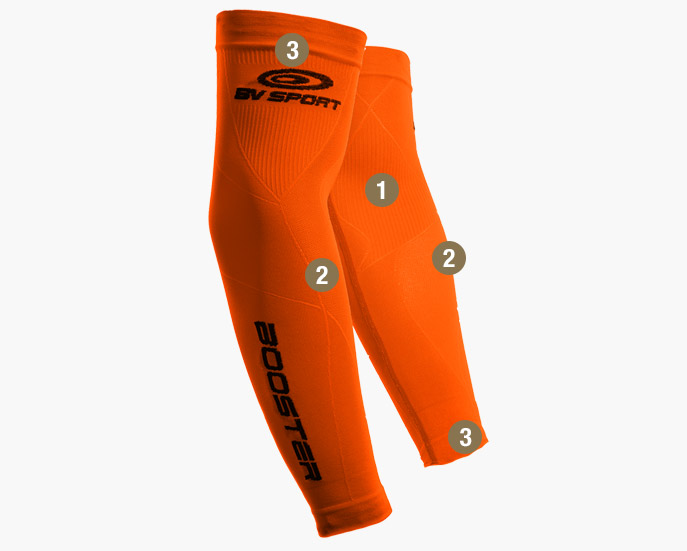 Morphotech Technology
Improve breathability and sweat removal
Zones aérées Airgon
Améliorent la respirabilité et favorisent l'évacuation de la transpiration.
Flat seams
For optimal confort
I choose my size