BV SPORT x Des Bosses Des Bulles
There's no chance, just dates. That of a brand from Saint-Etienne, established for more than 20 years on the planet Trail, and of a Lyon cartoonist, Matthieu Forichon, who portrays it with humour and lightness in his famous drawings Des Bosses Des Bulles.
No parochial quarrel, in Trail, Sainté and Lyon are written with a dash of union, and not only on a cold December night!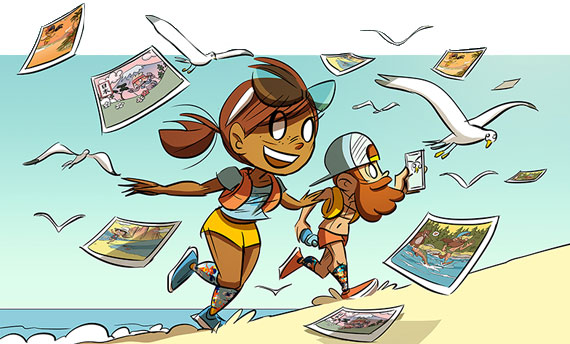 DES BOSSES DES BULLES COLLECTION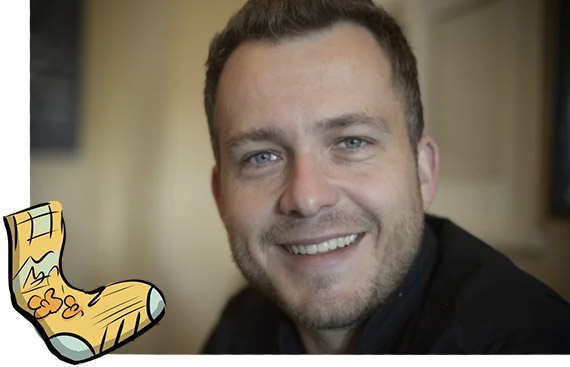 MATTHIEU FORICHON, THE ARTIST!
Matthieu is a passionate illustrator and sports enthusiast. It is during his races that he finds his inspiration for his drawings.  
Matthieu created Des Bosses Des Bulles in 2012. Precursor, he creates a style of his own on the trail that does not exist, born a success that he did not expect! His secret? Represent the small world of trail running, from the little hassles of the amateur trail runner to the crazy performances of professional trail runners.  
In view of the success of the drawings, he decided to publish them as collections in four volumes.
This collaboration, which also marks the beginnings of the production "Made in France" of BV Sport socks, transposes the fun and offbeat universe Des Bosses Des Bulles on technical products, indispensable to the Traileur, in racing and training but also in everyday life.
Starting from a white sock, leave a total freedom to Matthieu to propose a first collection, and succeed in transposing it technically on our products without losing the detail and finesse of the traits.
Successful bet, the collab' BV Sport x BDBD is born, and the adventure is just beginning!
>> Discover the entire collection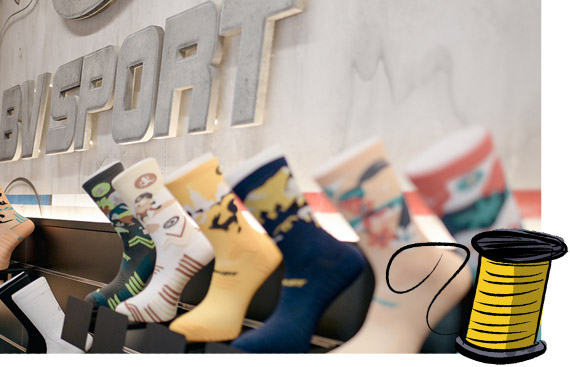 For more than 20 years, BV Sport has been a leader in the compression market in France, we design and manufacture all our compression ranges in our own production unit in Saint-Etienne (Loire).  
In 2019, we decided to design a range of trail and running socks made in France. In 2020, it's the official launch and the socks are a huge success. We decide to diversify this range by bringing a quirky, colorful touch thanks to our first collaboration with Bosses Des Bulles.  
In 2021, the first DBDB collection is on sale and success is here!