PRESENTATION OF 3X200 SUIT
This TRI 3X200 suit draws on all of our research centre's expertise in compression and 16 years of collaboration with the technical and medical staff of professional teams and federations.
The controlled muscular support applied to the thighs prevents vibrations and oscillations, enabling you to improve your performance and physiological capabilities.
Comfortable, light and elegant, it provides a perfect fit. The super-fast-drying ECLIPSE fibre significantly improves thermal regulation and protection from harmful UV rays, whilst the waterproof ACQUA ZERO fibre enables you to swim in the best conditions. The 3X200 has a large silicone grip in the thigh area that limits the shorts' movement during exercise and enables the muscular support to be properly distributed.
BV SPORT's indispensable and exclusive HD3 chamois leather has been used again in this suit. This extra-thin suit is made from Ambra SANDE's thermal regulator and anti-bacterial fabric. The HD3 fabric features a high-density gel for comfort, cushioning and maximum protection, making it one of the best chamois leathers in its category.
TECHNICAL FEATURES :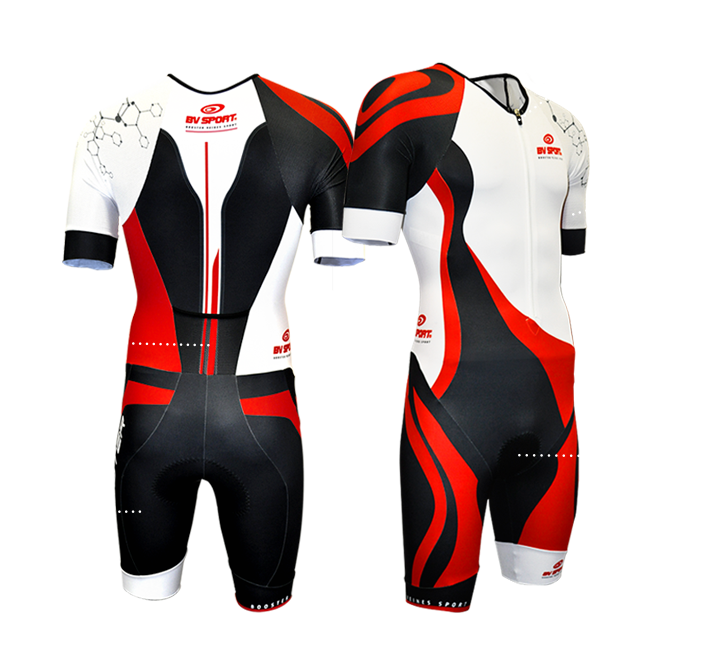 Front self locking zip

Ventilation during heat

Breathable mesh sleeves

Ultra light and breathable.

HD3 chamois leather

The exclusive BV SPORT HD3 chamois once again features on this suit. Extra-slim and made from anti-bacterial, heat-regulating Ambra SANDE fabric, the HD3 features high-density gel for comfort, shock absorption and maximum protection

3 back pockets in mesh


Food storage areas

Targeted compression

Improves blood flow with better venous return, reduces adverse oscillations and vibrations. This compression improves the recovery and DOMS with reduced soreness and toxins.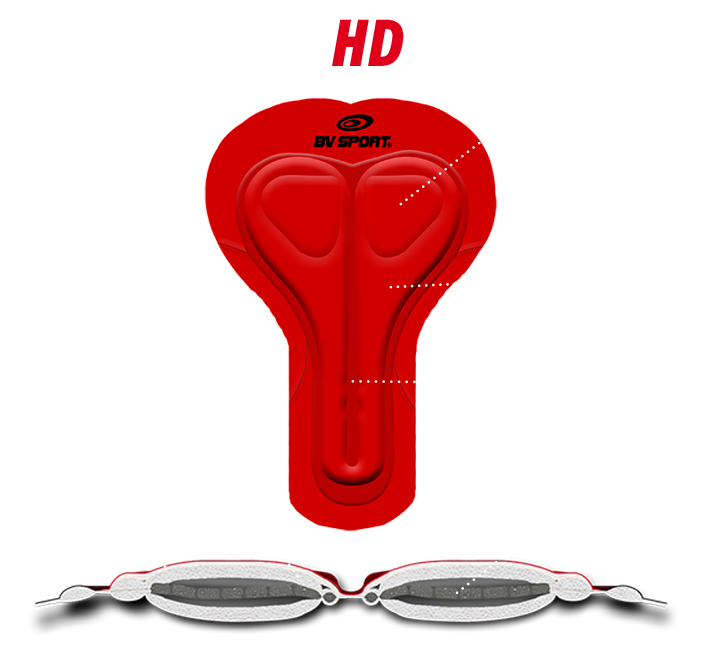 High density gel

Perfect weight repartition on ischial tuberosities

High density sponge

Optimal comfort and perineum protection.

Urethral protection

Optimal comfort

High density foam


Breathable and high protection

"AMBRA SANDED"

100% polyester, antimicrobial material. Helps to transfer sweat away.
COMPRESSION SELECTIVE XPERIENCE
The BV SPORT research and development centre, with its many scientific studies, proved that the pressure put on the lower limbs varies depending on the type and thickness of the living biological tissues of which they are composed. These tissues act as a pressure shock absorber (muscles and fat) or are otherwise incompressible (bones and, to a lesser extent, tendons and nerves).
These innovative factors have enabled us to design meshes of variable levels of rigidity (flexible/semi-rigid/rigid), which have been incorporated into the production of our compression ranges (Booster and ProRecup) since 2004.
Selective compression respects athletes' anatomy and physiology, optimises muscular biomechanics during movement, improves venous return, limits extraneous vibrations and oscillations, decreases the risk of stiffness and DOMS and raises the fatigue threshold.
SIZING CHARTS :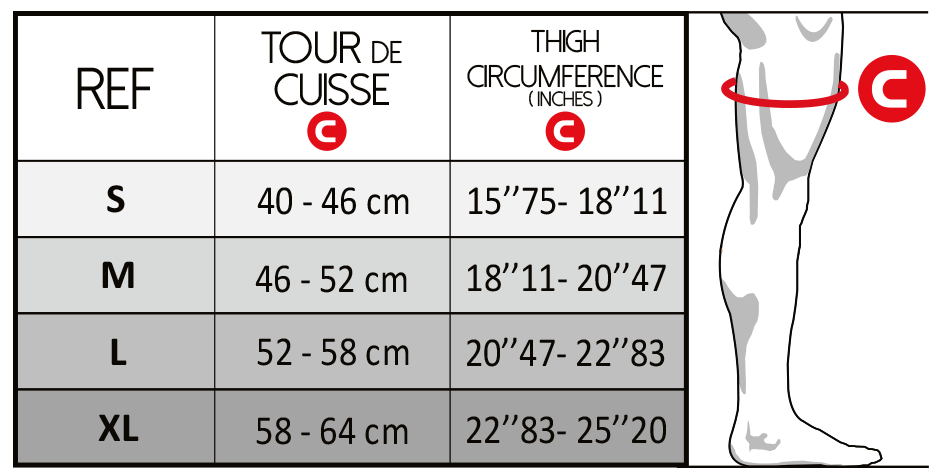 MANUFACTURING ORIGIN : ITALIE
COMPOSITION SHORTS : 53% POLYESTER / 27% NYLON / 20% ELASTANE
COMPOSITION HD3 CHAMOIS LEATHER : 50% GEL / 20% POLYAMIDE / 20% NYLON / 10% POLYESTER